6th of October Transit Map is Here!
We are excited to be sharing with you the first ever transit map for the city of 6th of October, Egypt in both English and Arabic.
Navigating Cairo can be difficult, and correct information is not easy to come by. 3 years ago, TfC started out with the goal of making public transport less intimidating for Cairenes. This is the initial fruit of our labor.
The map is a result of extensive data collection carried out in 2017, where TfC collected data on 366 processed trips across the Greater Cairo Region. It shows all modes of transport operating in the city at that time, and can be used by anyone interested in commuting in or out of 6th of October.
There are two sides to the map:
Suzuki and box for internal transport that you can use for local trips inside 6th of October
Microbuses and CTA buses for longer trips connecting 6th of October to the rest of Cairo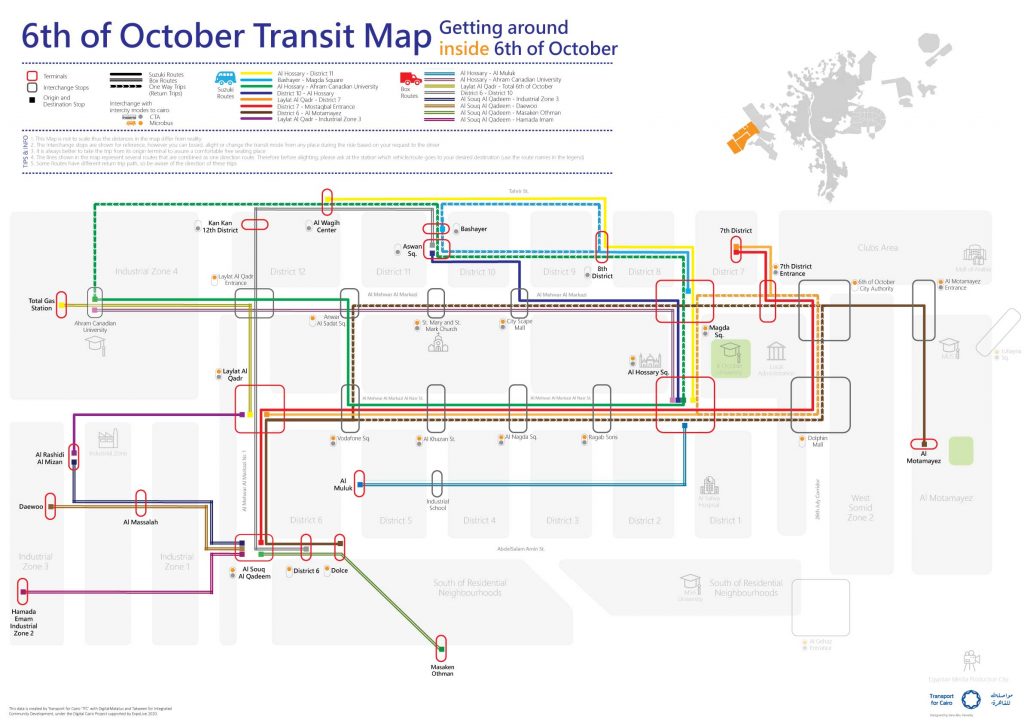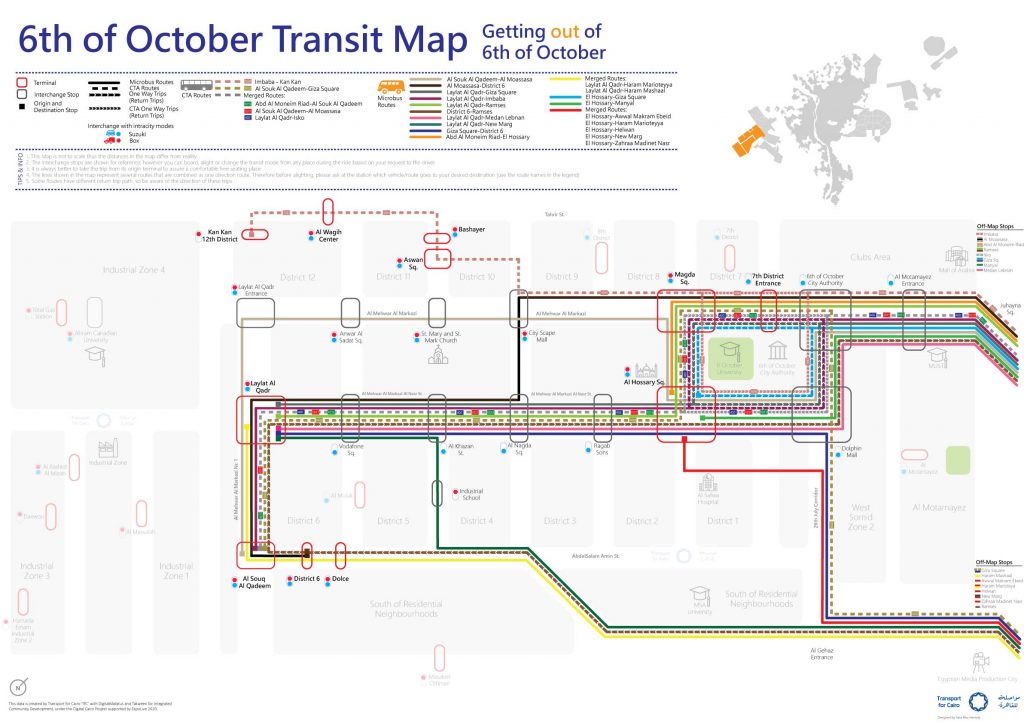 We plan on producing transit maps for all the New Urban Communities in the near future. In the meantime, please let us know what you think through this link. We are always looking to improve.
If you are interested to know more about the process of creating the map click here.
Shout out to our brilliant graphic designer Sara Abu Henedy for bringing this map to life!
To download the English version of this map click here.
And for the Arabic version click here.