Not just another app, it's the map
Transport for Cairo maps formal and informal transport transit networks, providing raw data, enabling trip-planning and working on improving the system. The data is made available in GIS shape files or GTFS transit feeds. To learn more about the contents of the data, please download the Data factsheet.
---
GIS
Explore the routes and stops of the public transport network of Cairo using Egypt's most complete geographic information system.
---
GTFS
Build trip-planning apps, data visualizations and awesome models using the only GTFS feed for public transit in Cairo.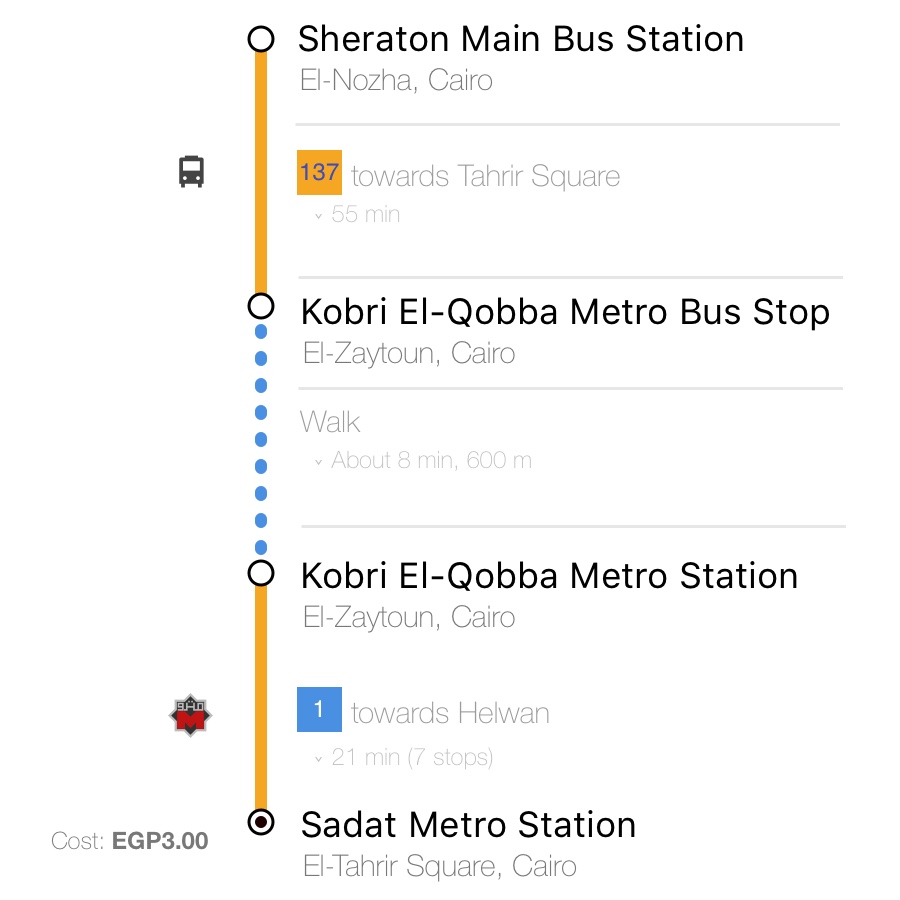 ---
This data is created by Transport for Cairo 'TfC' with DigitalMatatus and Takween for Integrated Community Development, under the Digital Cairo Project supported by ExpoLive 2020.