Which new community provides the fastest access to central Cairo's work opportunities using public transit?
Problem Definition
Despite the establishment of New Urban Communities in the easter and western deserts of Cairo, residents must still commute to central Cairo to reach many services and jobs. These daily commuting trips represent forms one of the main criteria that affect the selection of which neighbourhood to live in. As work occupies a big portion of our daily lives, time spent in commuting to work is valued highly by most people.
Goal
We developed a visualization that shows the geographic extent of the Greater Cairo Region which can be reached within a 2 hour commute from the main hubs of four New Desert Cities. This can help residents choose the most suitable place to work from their places of residence depending on the amount of time they would like to spend on the Home-Work trip .
Visuals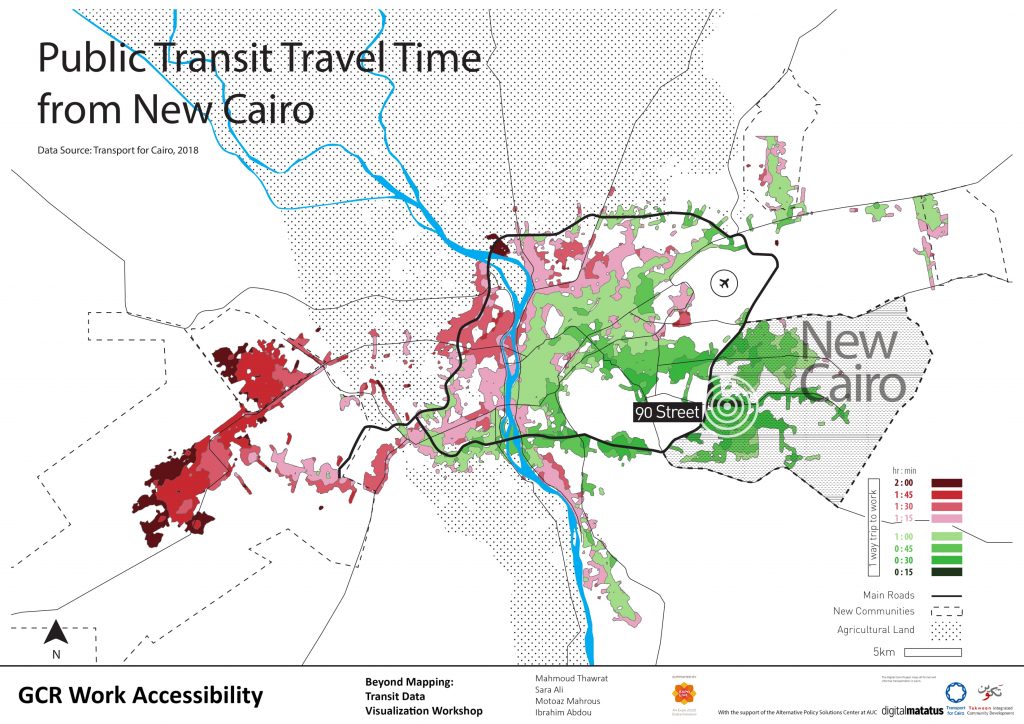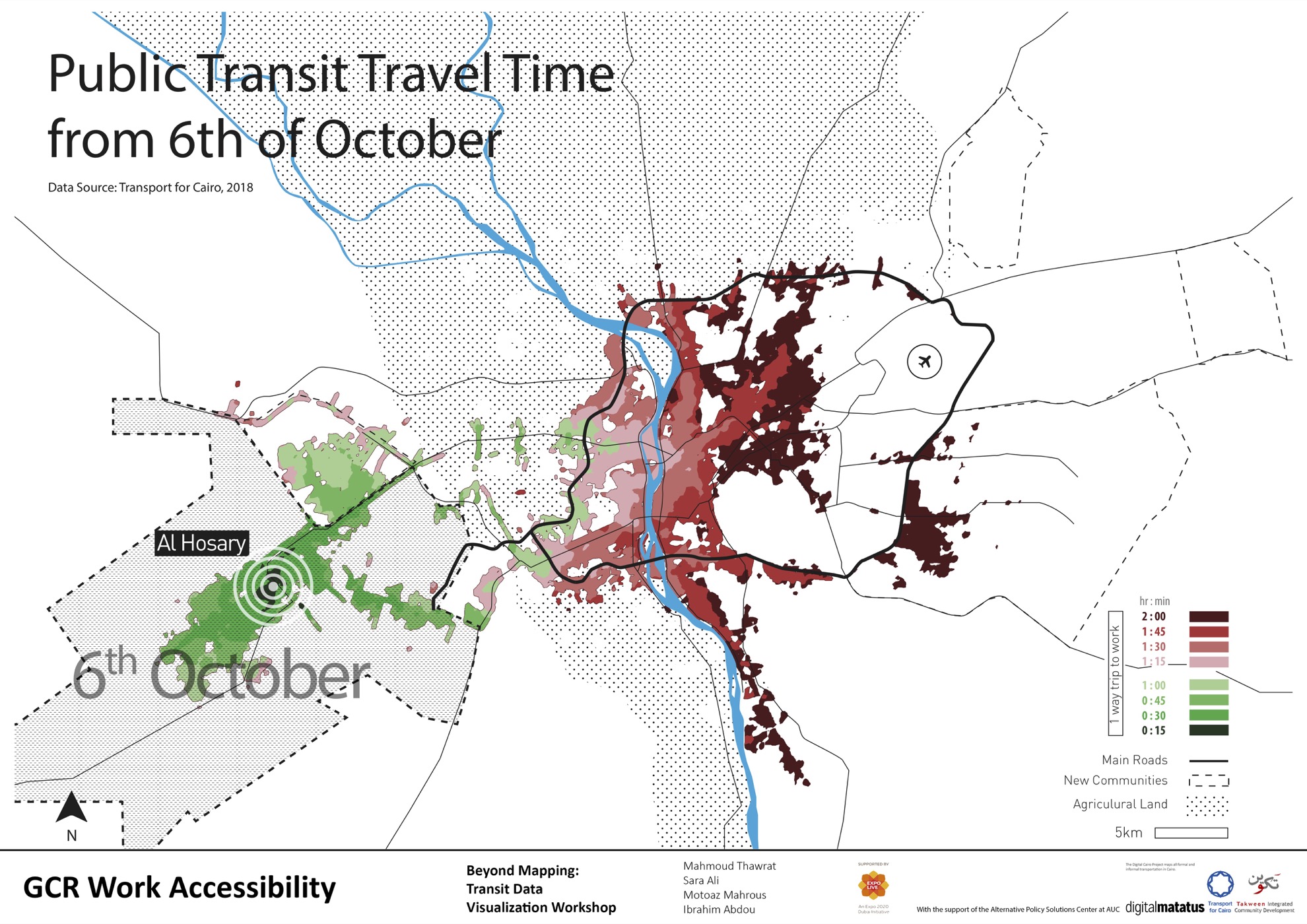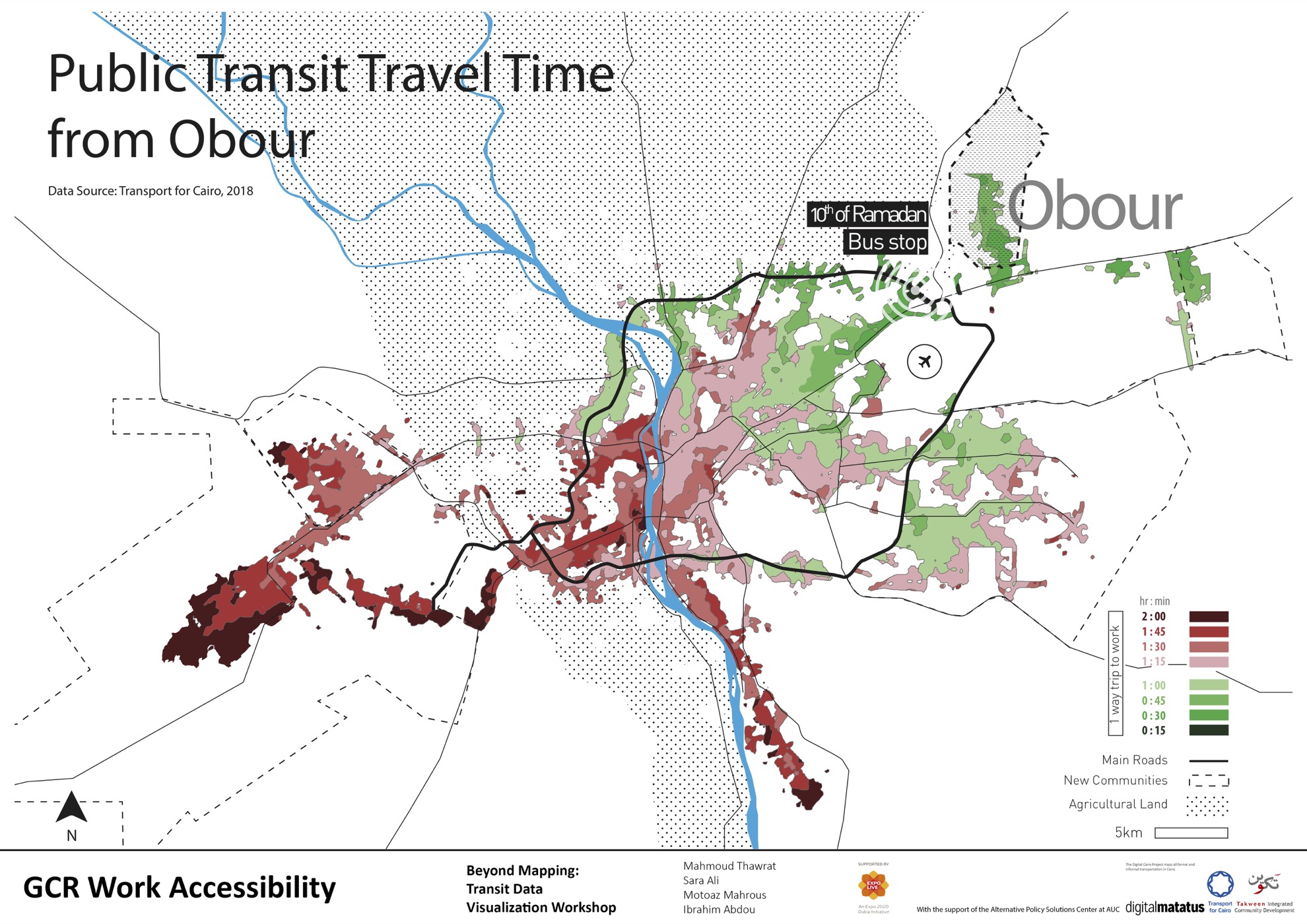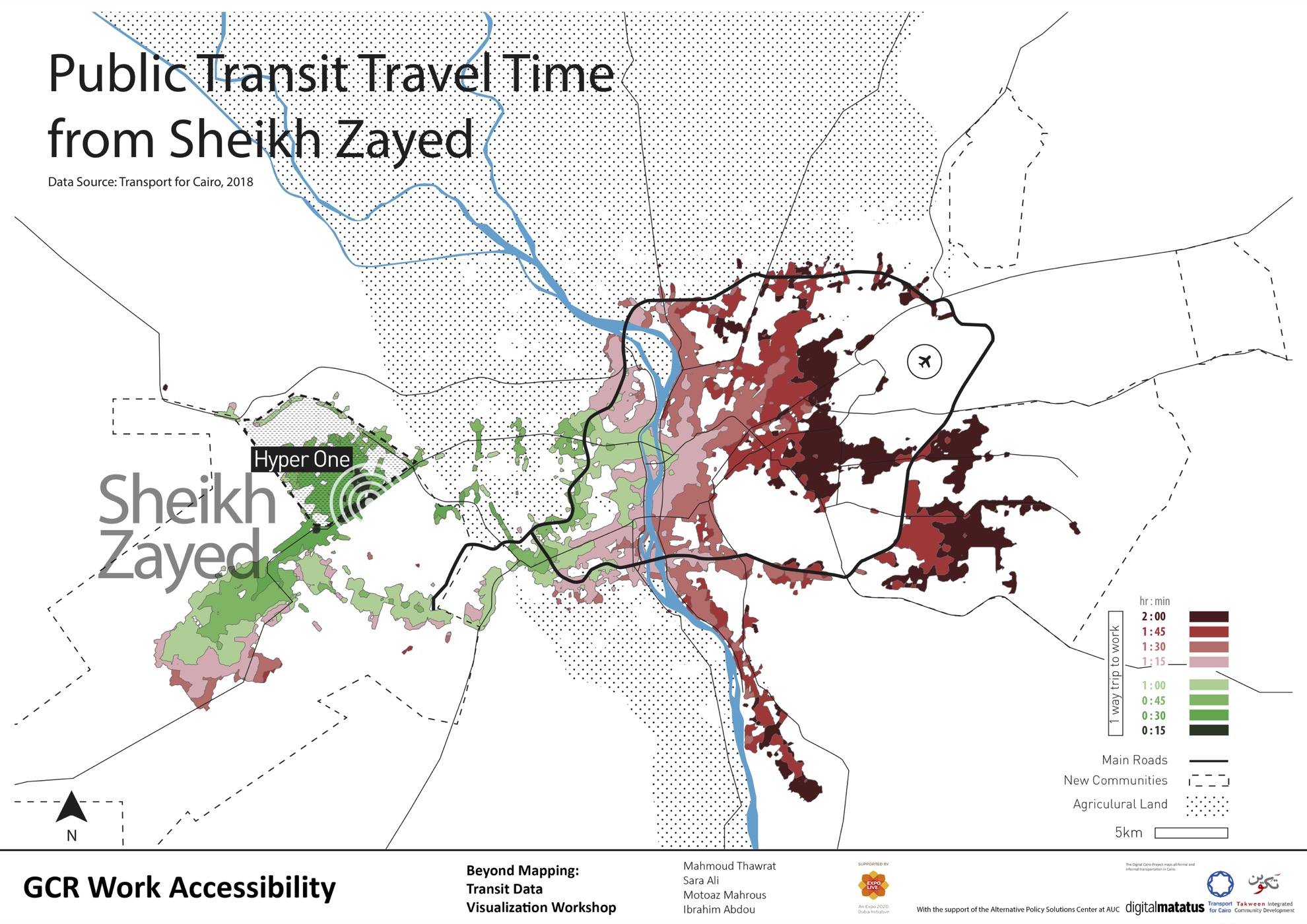 Team Members
Mahmoud Tharwat
Sara Ali
Moataz Mahrous
Ibrahim Abdou