How well does public transit cover my district?
Problem Definition
Like other districts in the Greater Cairo Region, 6th of October commutes involve both formal and informal modes of transport covering both intra-city and inter-city destinations. Although 6th of October enjoys a variety of public transportation modes, TfC's data collection reveals that they are not extensive enough to cover all the inhabited areas.
Findings
The produced visualized maps unveil several patterns of the public transport network's coverage and help examine the efficiency of the transit system within the district. It is observed that the transit system is focused on the district's central axis, and that there is a dense overlapping of intra/inter-city transit systems, with limited to no coverage for most of the rest of the neighbourhoods. The outcome is that less than a quarter of the populated area of 6th of October district is covered with public transport service when a radius of 500 m from stops is used. Accordingly, commuters rely on private cars, taxis, and tuk-tuks to reach their uncovered destinations.
Visuals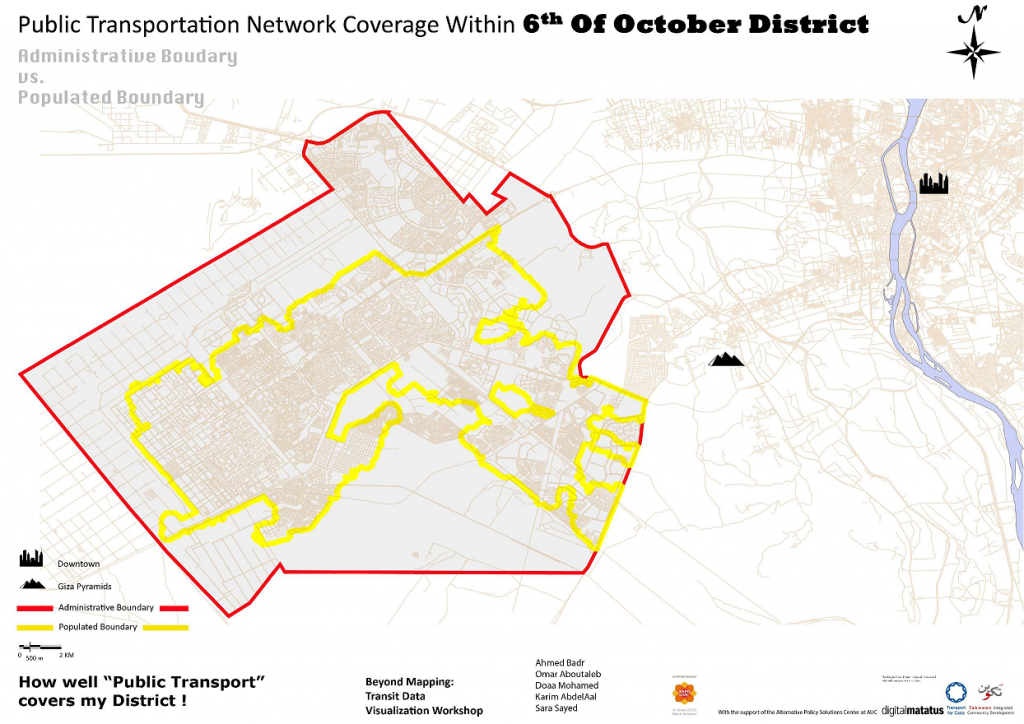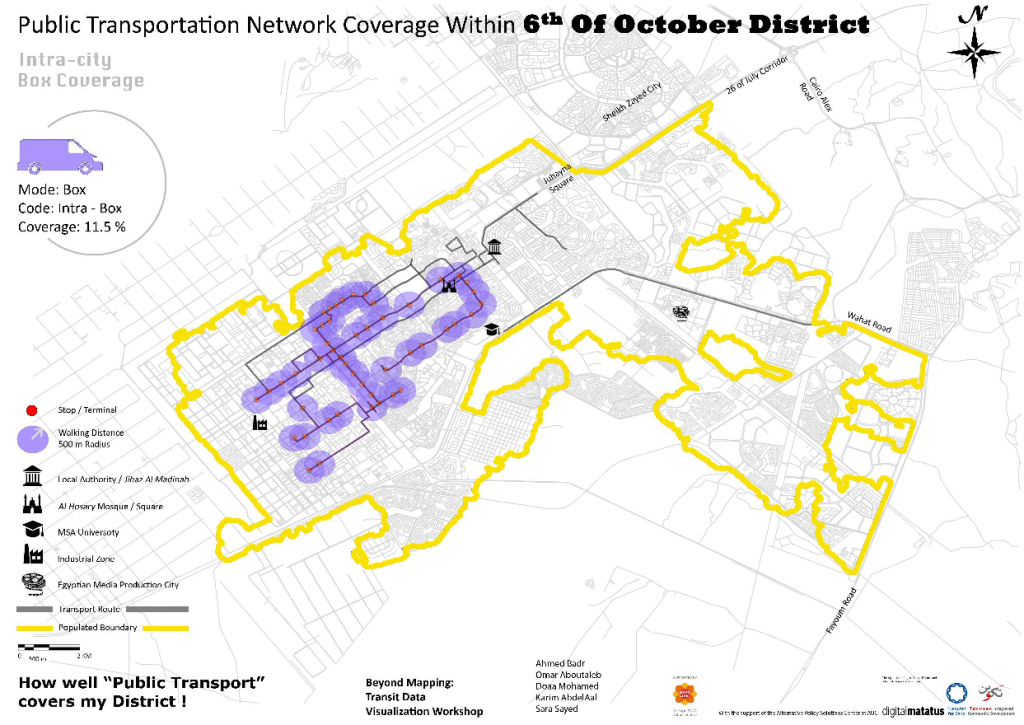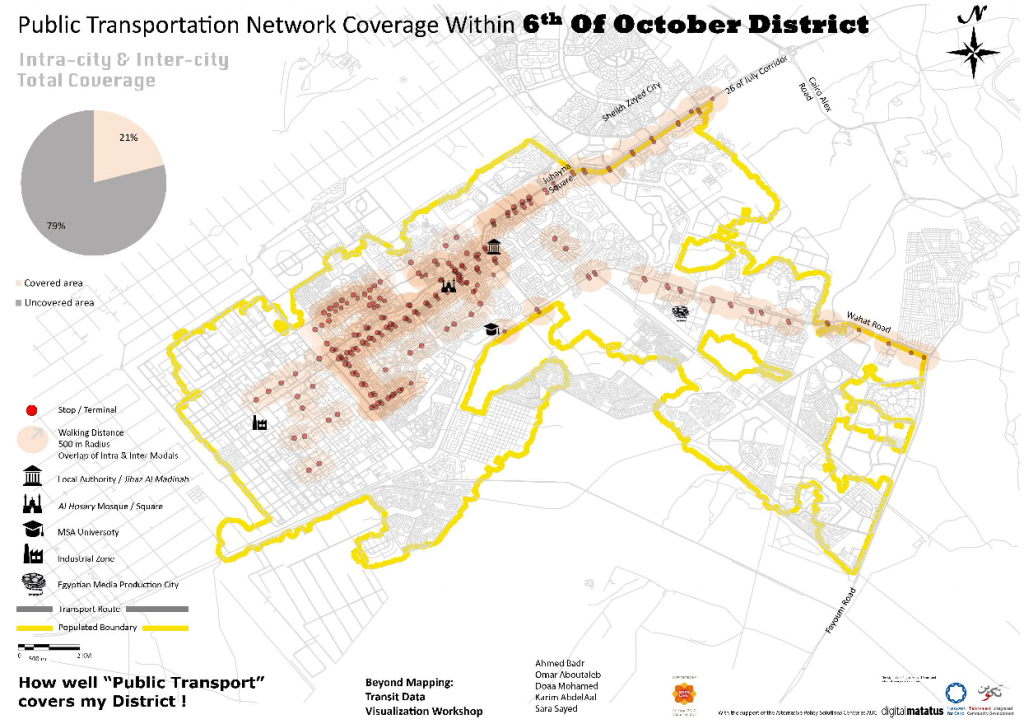 Team Members
Ahmed Badr
Omar Aboutaleb
Doaa Mohamed
Karim AbdelAal
Sara Sayed